Welcome to the Edgeville Wiki
Hello Edgeville players and welcome to our official wiki page! Here you will be able to find a variety of guides for skilling, quests, minigames, drop tables, and many others! If you would like to help be a part of our Wiki team, please contact Altar on our community forums for an application.
Edgeville is a RuneScape private server set to revolutionize the RSPS industry. We are consistently adding improvements to Edgeville, so that it can be the best and most modified, yet stable server in existence. We're also much more inclusive than your average online destination. Edgeville is for gamers of every breed; new members are the fiber that binds our community, so we welcome them warmly! Our focus is around our members, and the staff team works tirelessly to ensure that everyone enjoys their experience.

We strive to deliver uniquely distinct & diverse content. We're constantly trying to improve and expand, and will never stop working to provide our members with unique content of the highest quality. Our outstanding staff team will quickly amend any issue you may have on your adventures.



You can start playing Edgeville by clicking here.
Support the server by voting (click here).
Check out your player's rankings on our hiscores page!
If you would like to donate to help fund the server, click here.
Featured Video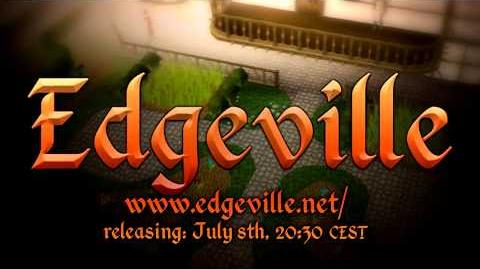 Community content is available under
CC-BY-SA
unless otherwise noted.